Well, it's finally here! We've been waiting to release these shots as it's been one of our favorite projects to date!
So not only did we get to work with one of our favorite bands again (if you haven't checked them out yet, do yourselves a favour and head over to Old Time Machine's facebook page to see what they're up to lately), but we also got to collaborate with one of our favorite local artists, Joseph Tisiga as well...
So some of you may remember the press shots we did for OTM last year that went a little something like this: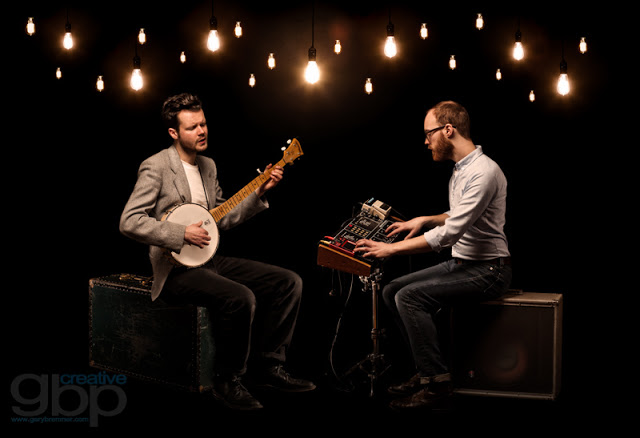 Well, for that same album, Joseph did the cover art along with Eleanor Rosenberg which looked a little something like this: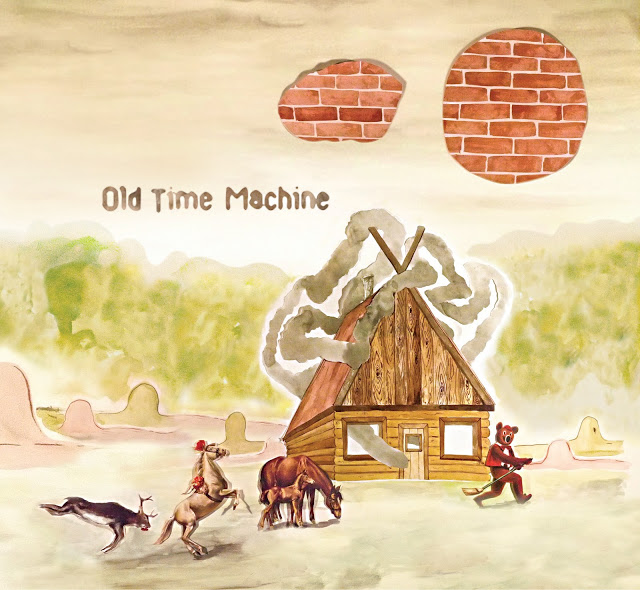 Now, the OTM boys were stoked with both pieces, but for their newest releases, they really wanted to be able to have the photography and the artwork be more cohesive...SO, what happened? Collaboration magic exploded in our studio...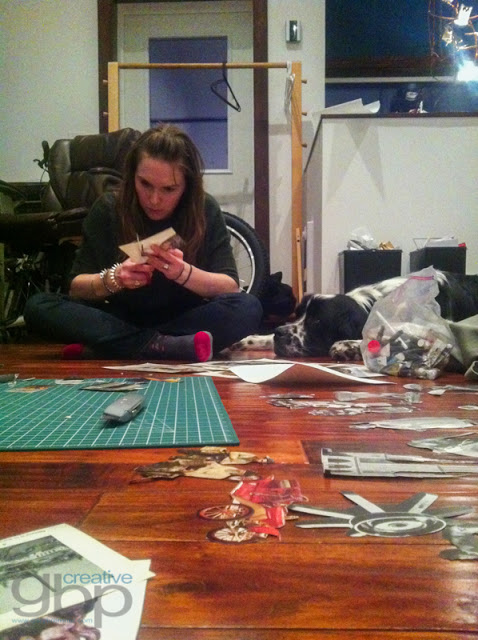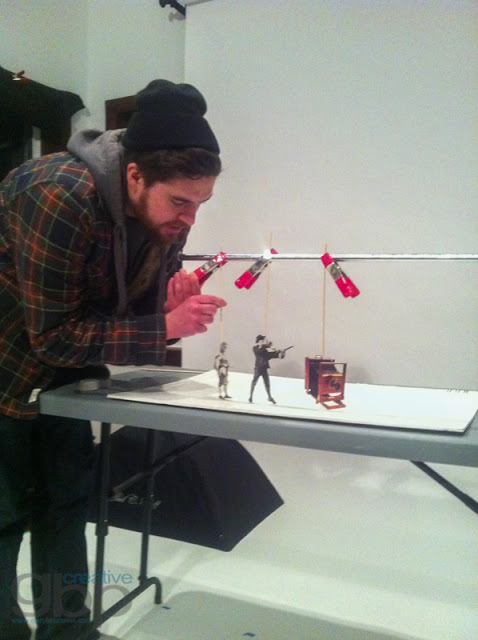 So for the latest shots, Joseph used cut outs, painted the background, and came up with the wooden log concept, while we then photographed each piece separately, did portraits of Ryan and Kyle, and then pieced it all together to fit one unique, scene...
Although it sounds like a fairly simple process, it actually took a lot of work. The 'statues' are actually all small hand-cut out images that Joseph collected, which were then individually shot in the studio attached to tiny skewers to hold their shape.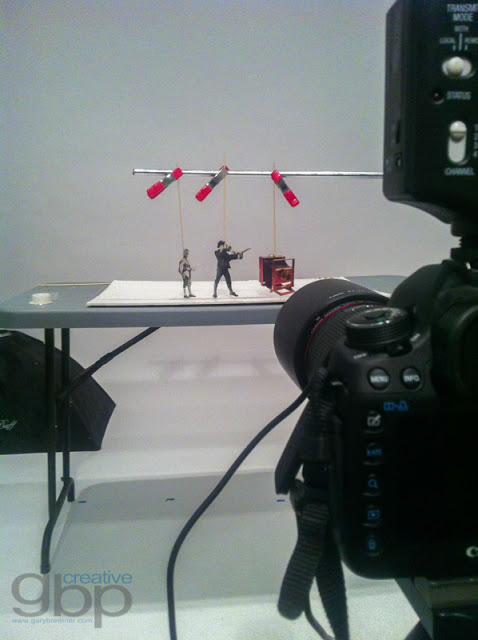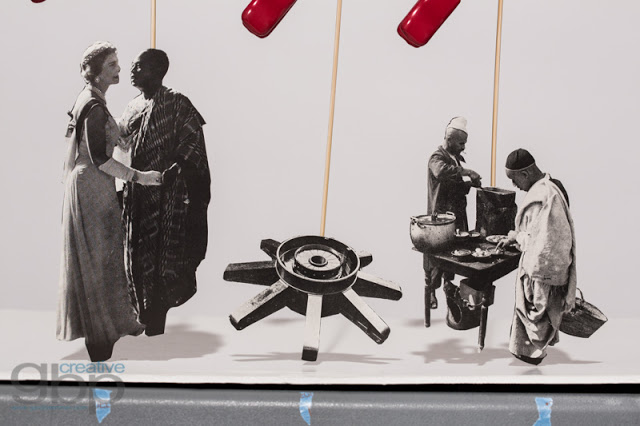 The logs, borrowed from a friend's wood pile, were then all also photographed individually.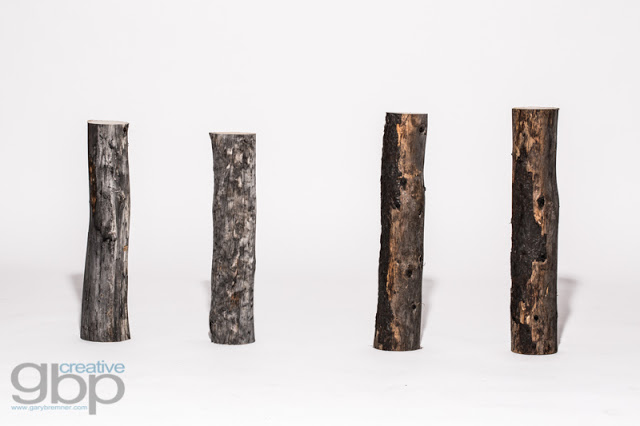 And then there's the hand-painted background...this came about as we were trying to think of what the backdrop would be when suddenly, joseph pulled a paintbrush out of his pocket (because he just happened to have one there...unreal), dipped it into his cup of coffee, and started to paint on a piece of paper...so simple, yet it fit the final image perfectly.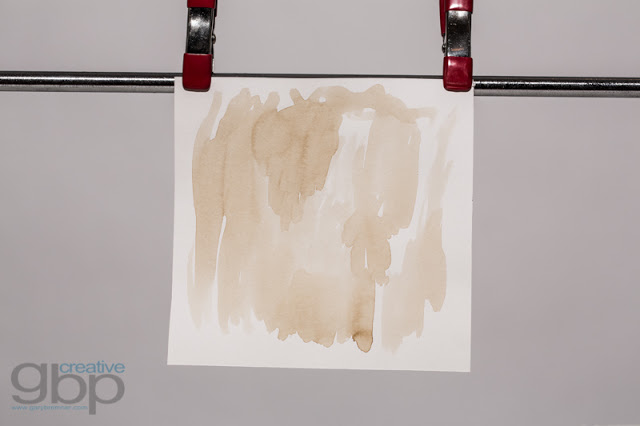 Then there were the portraits themselves which were each shot and processed separately.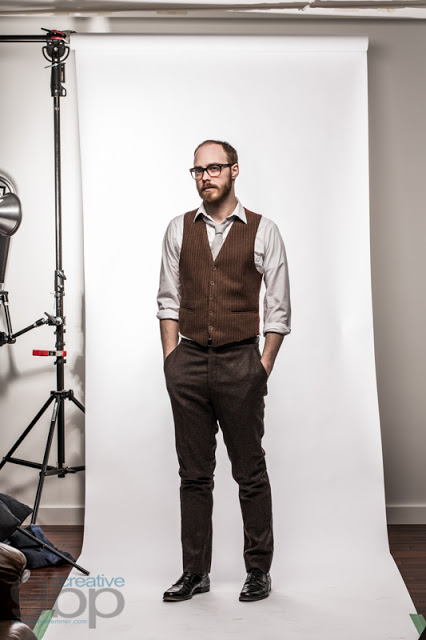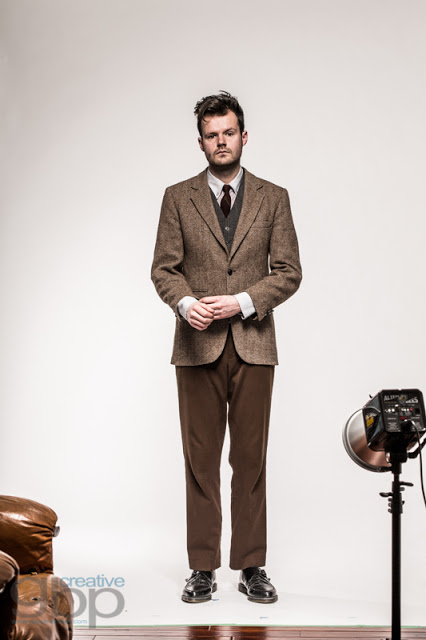 And finally, Gary then also created individual shadows for each statue in order to create the depth he was looking for in the final image. He then also added
a light texture and color wash to the entire piece so that it had a cohesive feel.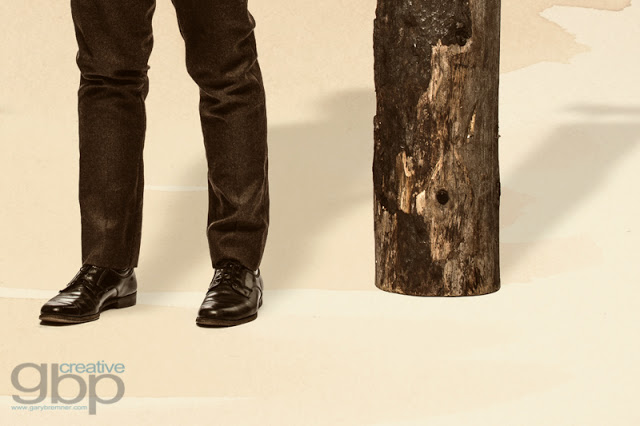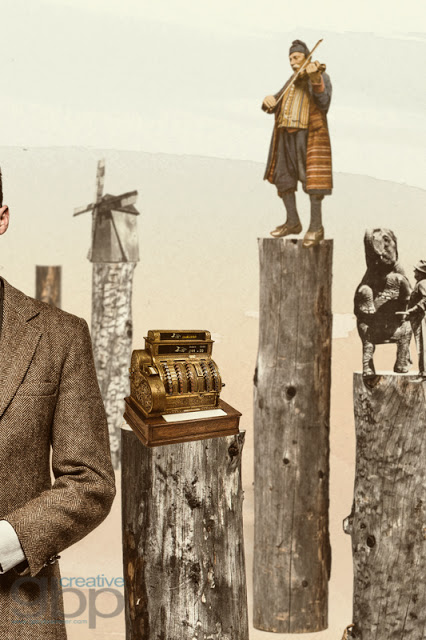 And the result??
A GBP, Old Time Machine and Joseph Tisiga collaboration that looks a little something like this: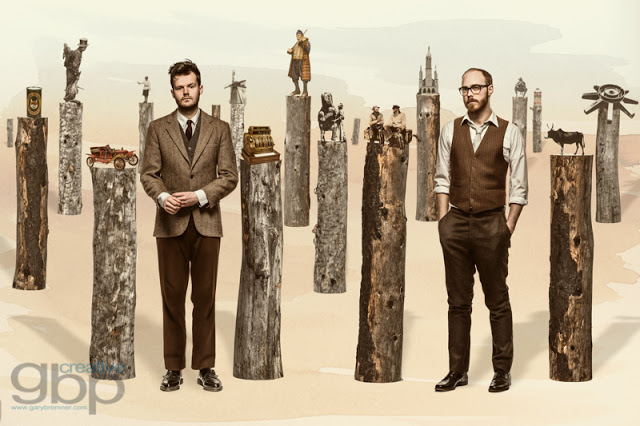 Hope you guys enjoy it...and be sure to stay tuned as their newest single, "All the While" is going to be release May 28th and it is gonna be DOPE! In fact, you can stream it early
!